Monday March 28, 2011 22:52
Top Action Movies On Netflix Streaming
So for this installment of my Netflix series I thought that I would address action movies. When I was a child I really wasn't crazy about action movies. Later they grew on me though.
Netflix has a big action movie section that includes some up to date movies. I haven't watched most of the B action movies that they have because a B action movie usually has shitty special effects.
One thing I like about action movies is that it's harder for me to nitpick at them. If I watch a movie or show and notice something ridiculous like the implication that Paypal is magic or putting a teenager in a Social Distortion shirt I get annoyed and it pulls me out of the story. However I'm right brained so while I always breezed through English and similar classes in school, math and science sometimes tripped me up. This means that when the ridiculous explosion happens in an action movie I'm less likely to see something wrong with it than a mechanic or engineer. And I like that.
Plus I do like to see hot guys blow shit up on occasion.
Just click the movie title to be taken to it on Netflix.
From Paris With Love (2010) (Available Until September 08, 2012)


Plot: In Paris, a young employee in the office of the US Ambassador hooks up with an American spy looking to stop a terrorist attack in the city. (from IMDB.com). I saw this flick when it first came out and really enjoyed it. Get over John Travolta's glistening dome and you can get into it. The always fantastic Jonathan Rhys Meyers costars.
Harry Brown (2009) (Available Until December 01, 2012)


Plot: An elderly ex-serviceman and widower looks to avenge his best friend's murder by doling out his own form of justice. (from IMDB.com). Michael Caine and Emily Mortimer star in this flick.
Revolver (2005) (Available Until March 01, 2013)


Revolver is a great little movie so it kind of sucks that it doesn't seem as though many people have seen it. It was written and directed by Guy Ritchie. The cast includes Jason Statham, Ray Liotta, Vincent Pastore and Andre Benjamin (Outkast). Plot: It centers on a revenge-seeking confidence trickster whose weapon is a universal formula that guarantees victory to its user, when applied to any game or confidence trick. (from Wikipedia.com)
XXX (2002) (Available Until November 30, 2016)

Yes, XXX is another Vin Diesel movie (I have a bit of a crush on him). Plot: Xander Cage is an extreme sports athlete recruited by the government on a special mission. (from IMDB.com). The film also stars Samuel L. Jackson and Asia Argento. Action, romance, night clubs, Euro-trash, what more can you ask for?
Knockaround Guys (2001) (Available March 25, 2012)


This was one of Vin Diesel's first big roles. It centers around a bunch of young wannabe mobsters. The cast includes Barry Pepper, Andy Davoli, Seth Green, John Malkovich and Dennis Hopper.
Reindeer Games (2000) (Available Until January 01, 2013)


Reindeer Games seems to have a bad rap but it's a very enjoyable movie. Ben Affleck's character is fresh out of prison and has decided to pass himself off as his cellmate, who was having a relationship through the mail with Charlize Theron's character, which seems like the thing to do. However he doesn't know what is in store for him. Gary Sinise costars.
The Edge (1997) (Available Until June 30, 2012)


Plot: A billionaire and two other men are stranded, unequipped, by a plane crash in a dangerous wilderness. How many will survive to be rescued? (from IMDB.com). The film stars Anthony Hopkins, Alec Baldwin and Elle Macpherson.
Cliffhanger (1993) (Available Until March 01, 2012)

Cliffhanger is impressive because Stallone could do anything. He could even kick a mountain's ass, sorta. Even the posters utilize the movie's most special effect, Stallone's strength. And no, I'm not attracted to him, well except in Demolition Man (warning: semi-nude Sly, apparently this impressed me at age 10). Plot: A botched mid-air heist results in suitcases full of cash being searched for by various groups throughout the Rocky Mountains. (from IMDB.com). Costars John Lithgow and Michael Rooker. Directed by Renny Harlin.
Showdown in Little Tokyo (1991) (Available Until February 25, 2012)

"I wanted to tell you that you have the biggest dick I've ever seen on a man."
Yes, this is the action movie in which Dolph Lundgren teaches Brandon Lee to be Asian. I picked it up at the flea market when I was going through that week that I had a crush on Brandon Lee. (All teen girls go through that crushing on a hot, dead teen idol phase, I assume). Who cares about the "plot". All you need to know is that Dolph Lundgren wears stuff like that and Brandon Lee checks out and mentions his package. Plus it costars Tia Carrere.
Escape from New York (1981) (Available Until March 15, 2012)

Plot: In 1997, when the US President crashes into Manhattan, now a giant max. security prison, a convicted bank robber is sent in for a rescue. (from IMDB.com). I'm partial to Kurt Russell being all hot and one eyed in the sequel, Escape From L.A. because I like cheese and the 90′s but this one's good too. The film costars Ernest Borgnine, Donald Pleasence, Isaac Hayes, Harry Dean Stanton and Adrienne Barbeau. It was written and directed by John Carpenter. A remake is currently being considered.
Not Currently Available
Yes, I did choose this movie as one of My Top Movies of 09. This film is a million times more over the top than the first. The 1st was about a guy who has been poisoned running around trying to keep his heart rate up. Now he's running around with an artificial heart trying to get his heart back. Everything is completely over the top, the violence, the sex and a weird fantasy sequence. This film stars the always action packed Jason Statham, Amy Smart, Dwight Yoakam, Efren Ramirez, Bai Ling, David Carradine and Corey Haim.
Law Abiding Citizen (2009)


Plot: A frustrated man decides to take justice into his own hands after a plea bargain sets one of his family's killers free. He targets not only the killer but also the district attorney and others involved in the deal. (from IMDB.com). The film stars Gerard Butler, Jamie Fox and Regina Hall. Butler is great in this, as per usual.
The Fast and the Furious (2001) (not currently available)
2 Fast 2 Furious (2003) (not currently available)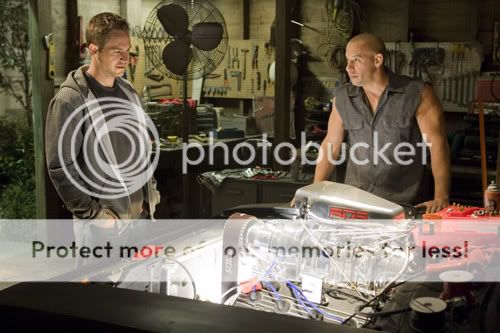 When The first The Fast and the Furious movie was released it was quickly deemed awesome by a lot of people, me included. It had a big, excellent ensemble cast (Vin Diesel, Paul Walker, Michelle Rodriguez, Jordana Brewster) and a decent plot (An undercover cop infiltrates an underworld subculture of Los Angeles street racers looking to bust a hijacking ring, and soon begins to question his loyalties when his new street racing friends become the prime suspects.-from IMDB.com) but then they wanted to keep making sequels. The second film is generally considered to be okay (losing the original cast aside from Walker but adding Eva Mendes, Ludacris, James Remar & Tyrese), the third is completely different (set in Tokyo) but the fourth was pretty awesome because it brought back all of the original characters and had some pretty cool special effects scenes. The 5th was also pretty suspenseful.
The Bourne Identity (2002) (not currently available)

I am a fan of the Jason Bourne series. Sometimes you are watching them and you feel like an idiot because you don't know what's going on and at other times you're thinking "stop with the exposition" already but I do enjoy them. Basically all you need to know if you've never seen it is that Matt Damon stars in this film in his buffed out mode and has to escape bad guys while trying to figure out who he is and hook up with the chick from Run Lola Run. It costars Clive Owen, Brian Cox and Julia Stiles.
Wild Wild West (1999)

Yes, this is the requisite Will Smith tie in music video. Those were the rules in my day and we didn't question them.
This flick was inspired by the original 1960′s TV series The Wild Wild West which I did used to watch on occasion do to it be played behind reruns of The Adventures of Brisco County Jr. It was good for it's time but was a comedy which people seemed to forget when the movie version was released and everyone was hamming it up. It was supposed to be exaggerated. That was the fun of it. Gadgets and puns and Kevin Kline, c'mon? That's awesome. Plot: The two best hired guns in the West must save President Grant from the clutches of a 19th century inventor-villain. (from IMDB.com). The movie was directed by Men In Black's Barry Sonnenfeld and starred Kevin Kline, Will Smith, Kenneth Branagh and Salma Hayek. It features the odd steampunk culture. While looking for photos for this post I was surprised to find out that people have actually made huge metal spiders like in this film.
The Avengers (1998)

This film was also based on a 1960′s TV series of the same name. Plot: Two British agents (John Steed and Emma Peel) team up to stop Sir August De Wynter from destroying the world with a weather changing machine. (from IMDB.com). Now I'm not going to lie and say that this movie didn't have problems but was it the abomination that critics said that it was? No. It was fun, kitschy and everyone looked fantastic. The film stars Ralph Fiennes, Uma Thurman, Sean Connery and Eddie Izzard.
Executive Decision (1996) (not currently available)

Well if it were up to me Breakdown would be on Netflix Instant but it's not so you may want to check out this other Kurt Russell movie. Plot: When terrorists seize control of an airliner, an intelligence analyst accompanies a commando unit for a midair boarding operation. (from IMDB.com). The film also stars Halle Berry, John Leguizamo, Oliver Platt and Steven Seagal (is this a strike for or against it, I'm not sure).
Broken Arrow (1996)

After Christian Slater was a teen idol but before he become a direct to DVD/failed TV show actor he tried to be an action film star (see also: Hard Rain. That didn't really work out. Plot: Terrorists steal nuclear warheads from the US military but don't count on a pilot and park ranger spoiling their plans. (from IMDB.com). The film costars John Travolta, Samantha Mathis and Frank Whaley. All that you really need to know is that this one of those movies in which Travolta tries to be the bad guy, which always strikes me as funny (and I like that).
Outbreak (1995) (not currently available)

diseased, killer, monkey (nuff said)
Stars Dustin Hoffman, Rene Russo, Morgan Freeman, Kevin Spacey, Cuba Gooding Jr. Donald Sutherland and Patrick Dempsey.
Speed (1994)

Speed was, of course, that huge 90s blockbuster about the bus that absolutely could not go above 50MPH or everyone would die. The madman who who was behind this and other devious plans was Dennis Hopper. This was one Keanu Reeves' huge movies. It was also Sandra Bullock's breakout role. Jeff Daniels costars.
Timecop (1994)

I am a Jean-Claude Van Damme fan and lucky for you, you can catch a lot of his movies on Netflix Instant. This is one of my favorites though. Plot: An officer for a security agency that regulates time travel, must fend for his life against a shady politician who has a tie to his past. (from IMDB.com). Cool concept, Van Damme in his prime and killer splits. Ron Silver costars. It also spawned a spin off series starring Charmed's Ted King.
The Mad Max Trilogy (Not Currently Available)
Mad Max (1979)
The Road Warrior (1981)
Mad Max: Beyond Thunderdome (1985)

I'm sure that you already know about and have seen at least one Mad Max movie. The good news is that Netflix currently has all 3 available for you to watch instantly. Plot: In a dystopic future Australia, a vicious biker gang murder a cop's family and make his fight with them personal. (from IMDB.com). Ah, the days before we knew that Mel Gibson was bat shit crazy. There are 2 new Mad Max films, Mad Max: Fury Road and Mad Max: Furiosa, in the works with a projected release date of 2012. The shooting date keeps getting pushed due to weather issues. Mel Gibson is not involved. The film stars Charlize Theron. Originally it was rumored that Jeremy Renner would be in the film but now Sam Worthington's name is being banded about for the role. Unfortunately the actual lead hasn't been announced yet. If they get either of those guys to do it I would be very happy indeed.
I also recommend

Last Updated: February 2012