The Sexy Ladies of True Blood
25
Note: Clicking through and making a purchase via Mr. Skin will yield a small commission for this site.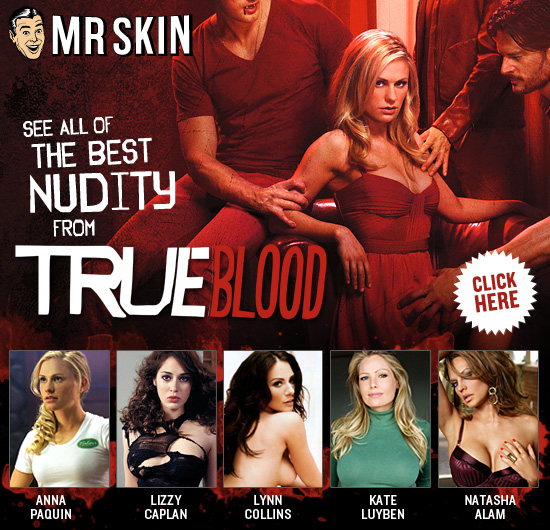 The newest season of HBO's True Blood premieres soon (June/16/2013). Let's get pumped with some sexy Mr. Skin playlists featuring Anna Paquin and Lizzy Caplan.

Mmm, Anna Paquin, Alexander Skarsgard & Stephen Moyer (during Season 5), from the Mr. Skin blog.


(& Ryan Kwanten, of course)
You may also enjoy:
Mr Skin's Top Ten Celebrity Nude Scenes of 2012 featuring Kristen Steward & Michelle Williams
The Sexiest Celebrity Mugshots
The Sexy Carla Gugino
The Sexy Milla Jovovich