Posts Tagged 'hugh jackman'
This is my choice for The Film Experience's X-Men Hit Me with Your Best Shot series. In this series we choose a shot from a movie that is in some way meaningful to us.
I had to go with this shot because of the relationship between Rogue and Wolverine in the movie. This is a very visually stunning movie, especially considering that it is now 14 years old. Wow, time flies. However one of the things that has always stood out for me is both Anna Paquin's fantastic performance as Rogue and her tenacity in dealing with Wolverine. In Rogue we have a character who is fearful of herself but not so much of hunting down the seriously tough Wolverine, in a dive bar so dangerous that I might not even visit.
Despite her fear of injuring others with her power, she can't help but run to Wolverine's side during a night terror. In the scene above we see him accidentally stabbing her due to a protective reflex in his sleep. Even in this situation, she is strong enough to come to terms with things quickly enough to heal herself from this deadly injury by feeding off of Wolverine's power.
Of course, she hasn't mastered her ability yet and is lucky not to kill him but we all have to start somewhere. I bet there are Freudian explanations of this scene out there equating it to penetration but I would disagree. Yes, there is unrequited sexual tension between them (since she's a teen & he's who knows how old) but this is more about trust and friendship.
If you are one of those naysayers who hates True Blood and hence disparages Paquin's acting, I urge you to watch not only this movie but her young 90's work. She's always been quite talented. Dislike Sookie, if you want, but don't blame it on Anna.
The top screencap is my my choice but I also included the following two to really flesh out what the scene is about. Plus I'm writing a lot about Paquin so I couldn't not include a cap with her face actually in frame.
You can rent X-Men via Amazon Instant here (affiliate link).
You may also enjoy:
Hit Me With Your Best Shot: Pocahontas
Hit Me With Your Best Shot: The Talented Mr. Ripley
Hit Me With Your Best Shot: Edward Scissorhands
Hit Me With Your Best Shot: Peggy Sue Got Married
Hit Me With Your Best Shot: Moulin Rouge
Hit Me With Your Best Shot: Beauty and the Beast
Hit Me With Your Best Shot: Bring It On
Hit Me With Your Best Shot: Showgirls
The Sexy Ladies of True Blood
Best TV Shows of Summer 2011-includes True Blood
Everyone knows that male actors are chosen to star in superhero movies based on their intellect, talent, ability to appear menacing, ability to fill out a spandex jumpsuit. So let's ogle, shall we?
Click any photo for the full size version. In some cases I used photos from the actual movie but not always. If I know what they are from I have mentioned that. I've included some upcoming superheroes, some villains and other related goodies.
Chris Evans-stars as Captain America/Steve Rogers in Captain America: The First Avenger and The Avengers (2012) and The Human Torch/Johnny Storm in Fantastic Four and Fantastic 4: Rise of the Silver Surfer. Photos are from Captain America, a Fantastic Four movie and an earlier photo shoot.
Ryan Reynolds-stars as Green Lantern/Hal Jordan in Green Lantern, Deadpool/Wade Wilson in Deadpool (2014) and X-Men Origins: Wolverine and Hannibal King in Blade: Trinity. Photos are from Men's Health Magazine, Blade: Trinity, X-Men Origins: Wolverine and The Amityville Horror.
Henry Cavill-stars as Superman/Clark Kent/Kal-El in Man of Steel (2013). Photo is from The Immortals.
Andrew Garfield-stars as Spider-Man/Peter Parker in The Amazing Spider-Man (2012).
Chris Hemsworth-stars as Thor in Thor and The Avengers. Photos are from Thor and an earlier photo shoot.
Gabriel Macht-stars as the Spirit in The Spirit. Photo from The Spirit.
Christian Bale-stars as Batman/Bruce Wayne in Batman Begins, The Dark Knight and The Dark Knight Rises. Photos are from Batman Begins (I believe) and Reign of Fire.
Jeffrey Dean Morgan-stars as the Comedian/Edward Blake in Watchmen. Photo is an Old Spice ad.
Jeremy Renner-stars as Hawkeye/Clint Barton in The Avengers (2012). I'm not sure what this photo is from.
Hugh Jackman-stars as Wolverine/Logan in The Wolverine (2013), X-Men: First Class, X-Men Origins: Wolverine, X-Men: The Last Stand, X2 and X-Men. Photos are from X-Men: Origins: Wolverine (I believe) and a paparazzi shot.
James McAvoy-stars as Charles Xavier in X-Men: First Class. Photo is from Wanted.
Michael Fassbender-stars as Magneto/Erik Lehnsherr in X-Men: First Class. Photo is from Fish Tank.
Jay Chou-stars as Kato in The Green Hornet. Photo appears to be from a phone ad.
James Marsden-stars as Cyclops/Scott Summers in X-Men, X2 and X-Men: The Last Stand. Photos are from a photo shoot.
Drake Bell-stars as The Dragonfly/Rick Riker in Superhero Movie. Photo is from a photo shoot. I'm not able to find any up to date shirtless pics, but this is fairly close.
Ryan Kwanten-stars as Griff in Griff the Invisible. Photos are from True Blood and a photo shoot.
Tobey Maguire-stars as Spider-Man/Peter Parker in Spider-Man, Spider-Man 2 and Spider-Man 3. Photo is from Spider-Man.
Robert Downey Jr.-stars as Iron Man/Tony Stark in Iron Man, Iron Man 2, Iron Man 3 (2013) and The Avengers (2012). Photos are from Sherlock Holmes and a photo shoot.
Thomas Jane-stars as The Punisher/Frank Castle. Photos are from The Punisher and a photo shoot.
George Clooney-stars as Batman/Bruce Wayne in Batman & Robin. Photo is from a photo shoot.
Julian McMahon-stars as Dr. Doom/Victor Von Doom in Fantastic Four and Fantastic 4: Rise of the Silver Surfer. Photos are from an early photo shoot, a paparazzi shot and Charmed.
Nic Cage-stars as Ghost Rider/Johnny Blaze in Ghost Rider and Ghost Rider: Spirit of Vengeance (2012). Photos are from Ghost Rider and an 80s photo shoot.
Stuart Townsend-stars as Dorian Gray in The League of Extraordinary Gentlemen. Photo is from Queen of the Damned.
Shane West-stars as American Secret Service Agent Tom Sawyer in The League of Extraordinary Gentlemen. Photo is from a photo shoot (circa 2000).
Billy Zane-stars as The Phantom/Kit Walker in The Phantom. Photos are from The Phantom.
Mark Ruffalo-stars as the Hulk/Dr. Bruce Banner in The Avengers (2012). Photo is from XX/XY.
Alec Baldwin-stars as The Shadow/Lamont Cranston. Photo is from Miami Blues.
Edward Norton-stars as the Hulk/Dr. Bruce Banner in The Incredible Hulk (2008). Photo is from The Incredible Hulk.
Greg Kinnear-stars as Captain Amazing/Lance Hunt in Mystery Men. Photo is from As Good As It Gets.
Jim Carrey-stars as The Riddler/Dr. Edward Nygma in Batman Forever. Photo is from I Love You Phillip Morris.
Val Kilmer-stars as Batman/Bruce Wayne in Batman Forever. Photo is from Top Gun.
If you liked this post you may also enjoy:
2012 Wizard World Philly Comic Con: Thor Panel with Chris Hemsworth
Movie Review: The Avengers
Shirtless Beefcakes of the 90s
When They Were Young
The Sexiest Celebrity Mugshots
Tenderfeet: 12 Hotties Under 30
So, who's your favorite?
Did I miss any sexliscious studs?
First of all, let's just say it, most romantic comedies are not that funny. They can still be fun/depressing to watch. Often they are a great guilty pleasure. So kick back with one of these and a giant tub of ice cream the next time you get dumped (kidding, romantic comedy cliche).
The big difference between a romantic comedy and a romantic drama is in the drama one of the main characters usually dies. Many times the studios even try to market a romantic drama as a romantic comedy to increase the box office. We shall try to avoid those in this case. Also, independent comedies are usually pretty heavy and not really "comedies" either. Don't get me wrong I'm a fan of a lot of independent movies but they will not be light.
Just click the titles to go directly to them on Netflix.
Beautiful Girls (1996) (Available Until June 1, 2016)


"So you're the little neighborhood Lolita."
"So you're the alcoholic high school buddy shit for brains."
Beautiful Girls is a great film. I hadn't watched in a while and couldn't believe how well it had held up. However I'm still not sure if I should put it here because it may be considered more dramatic but there is dark humor but it's not super dark. The film is about Timothy Hutton's character who is conflicted and visits his family. While he is there he develops feelings for his teen neighbor Natalie Portman because she has her whole life ahead of her. He always spends a lot of time with his friends. All of them have their own problems and all of their characters are really fleshed out, which is often ignored in a film like this. The film costars Lauren Holly, Michael Rappaport, Mira Sorvino, Matt Dillon, Uma Thurman and Rosie O'Donnell.
My Date With Drew (2003) (Available Until November 1, 2012)


This is actually a pseudo-documentary by Brian Herzlinger. He wants to make a documentary about the search for love but he knows that he needs a hook to get it sold once it's made. The hook becomes taking Drew Barrymore out on a date. Will he get through to meet her and will he meet the woman of his dreams? Well, you can probably figure those things out by the fact that it got made. It does have a little twist part way through. I recommend this if you enjoy movies about making movies.
Big (1988) (Available Until July 17, 2012)


I'm sure that you've seen Big before. Tom Hanks is a young boy who just wants to get childhood over with so he can be a grown up. Somehow once he magically grows up (thanks Zoltar) he is basically handed success on a plate. It's a cute fantasy film but there is a, slightly creepy, love story in there too. The film costars Elizabeth Perkins and David Moscow.
Intern (2000) (Available Until June 30, 2012)


I was a huge fan of the Jeremy Irons' version of Lolita back when it was released and thought that Dominique Swain was fantastic in it. Ever since then I have tried to keep up with seeing all of her films. Intern is definitely one of my favorites. She stars as an intern at a fashion magazine who is just trying to keep everything together and maybe get together with a guy, who of course, usually dates little models. The film costars Ben Pullen, Joan Rivers, Kathy Griffin, Paulina Porizkova, James Urbaniak and Andre Leon Talley.
Loser (2000) (Available Until June 1, 2012)


After the success of American Pie Jason Biggs was often cast as an amiable loser. This is a great example of that. He's a nice, small town guy who comes to New York to attend college but doesn't fit in with his hard partying, raping roommates. He also falls for the 'I'm so different because I'm poor but wear Lip Service' Mena Suvari who is in love with her professor Greg Kinnear (he was everywhere back then). The film was written and directed by Amy Heckerling of Clueless fame.
NOT CURRENTLY AVAILABLE
Did You Hear About the Morgans? (2009) (not currently available)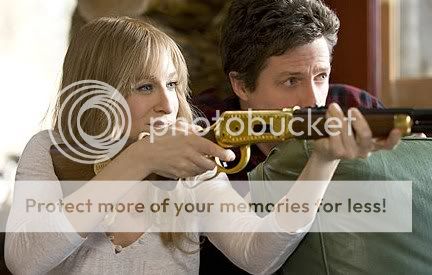 Two yuppie New Yorkers who are in the process of a divorce witness a murder and end up having to hide out in a country setting. I actually rented this movie expecting it to be truly terrible and that I'd be able to get a laugh out of it. It's actually enjoyable though. It is very formulaic (fish out of water) but charming. It was fun to see Mary Steenburgen and Sam Elliott as the couple who take them in. The most distracting thing is the aging of the 2 leads, Sarah Jessica Parker and Hugh Grant, but no one gets to stay young forever unless you have a painting of yourself stashed away somewhere.
New In Town (2009)


Renee Zellweger is a know it all business woman who goes to freezing Minnesota to run a factory. Harry Connick Jr. relunctantly falls for her. This is more on the okay side but if you need a Zellweger fix it can do in a pinch.
Confessions of a Sociopathic Social Climber (2005) (not currently available)


"I barely have enough time to keep a journal let alone breast feed an orphan."
I highly recommend this made for TV movie. Jennifer Love Hewitt stars as Katya, a wannabe socialite who actually gets by using credit and lies. Her main goal at the time is to go to a big party but the girl who is throwing it (for good reason) is excluding her. Plus she has to try to keep her new scheming assistant from showing her up at work. Joey Lawrence plays her gay bestie. She falls for a really hot guy but there are complications.
Maid in Manhattan (2002) (not currently available)


If you want to see a Jennifer Lopez romantic comedy you probably really want to watch The Wedding Planner but when that isn't available you can watch this in its place. Lopez is a maid at a fancy hotel who, in a case of mistaken identity, starts seeing the wealthy Ralph Fiennes character. They don't have the best chemistry and her precocious child is annoying but the fashion and supporting cast are pretty good. The film costars Chris Eigeman, Amy Sedars, Frances Conroy, Stanley Tucci, Natasha Richardson and Bob Hoskins.
The Importance of Being Earnest (2002) (not currently available)


"To lose one parent, Mr. Worthing, may be regarded as a misfortune. To lose both looks like carelessness."
I'm a huge fan of Oscar Wilde so I have seen most of the film adaptations of his plays. The plot is about mistaken identity and betrothal and is set in the 1890's. I recommend anything Wilde related for the dialogue. This version of The Importance of Being Earnest has a great cast that includes Rupert Everett, Colin Firth, Frances O'Connor, Judi Dench, Tom Wilkinson and Reese Witherspoon. I haven't watched this in a while but I recall thinking that Witherspoon didn't do well at playing Cecily.
Someone Like You (2001) (not currently available)


"You're so easy to talk to, unlike my current cow"
It took me a while to actually watch this movie after it came out. The ads that included a then teeny tiny Ashley Judd running around doing cheers in her underwear while eating ice cream didn't draw me in. However after I caught it on TV I reluctantly became a fan. Judd is a wannabe writer who works on a talk show (this was a popular career choice for female leads in romantic comedies for quite a while). After she is jilted by yet another jerk in her life, the then (everyone thought) poised for stardom Greg Kinnear, she starts obsessively studying love and sex in nature and comes up with the 'New Cow' theory. She starts writing about this using a pseudonym of an older female PHD. She also becomes roommates with Hugh Jackman's man whore character. She assumes that since she now knows everything about male behavior that he won't be tempting. All hell turns loose when people want to know more about her alter ego. The film costars Marisa Tomei as her more naive best friend. The film is based on the book Animal Husbandry by Laura Zigman.
Excess Baggage (1997) (not currently available)


When Alicia Silverstone was on top of the world career wise she had her own company, First Kiss Productions. This was the big film that she decided to put out under it. Unfortunately this film and the, at first look, similar A Life Less Ordinary were both released around the same time and both were panned by critics. It's a shame because I enjoyed both films. Silverstone plays a pampered rich girl who, just wanting her dad's attention, tries to arrange a fake kidnapping of herself but then is accidently actually kidnapped by a, really hot at the time, Benicio Del Toro. The film costars Christopher Walken and Harry Connick Jr.
Fools Rush In (1997) (not currently available)


Growing up my sister and I were both a big fan of this Matthew Perry vehicle. He is a hapless architect who meets the hot Salma Hayek waiting outside of a bathroom in a Mexican restaurant and, of course, has sex with her that night. Later when she shows up pregnant they decide that instead of just paying her alimony, like in real life, they are going to get married and raise this kid together. So they adorably try to mesh their culture and long distance lives. His love of Gray's Papaya actually caused my sister and I to look all over for one once while were were visiting NYC but we gave up when we could only find Papaya King.
In & Out (1997) (not currently available)


http://www.youtube.com/watch?v=Si3WXZtJ5GY
A drama teacher questions his sexuality during his engagement to a woman when a former student outwittingly outs him. In & Out has always gotten a bad rap because it came out in the late '90s so people have always said that it was ridiculous that the lead character (played by the always amazing Kevin Kline) is only now, realizing that he is gay even though he is older. This is because people wrongly assume that everywhere is like NYC and LA but it's not. Gay people in my small town freaking hide most of the time. That being said there is definitely some silly, ridiculous stuff in this but it's a '90s comedy, what do you expect? The film costars Tom Selleck, Joan Cusack, Matt Dillon, Debbie Reynolds and Lauren Ambrose.
Sprung (1996) (not currently available)


I haven't watched this movie in a long time but I remember thinking that it is odd, cute and funny. It's about dating and the differences between men and women. The film stars Tisha Campbell-Martin.
One Fine Day (1996) (not currently available)


Ah, the '90s when George Clooney was trying to get into our panties with his smile, instead of trying to bore us to tears by teaching us things we don't care about. It's a movie about two single, professional parents who meet through their children. The film also stars Michelle Pfeiffer.
I.Q. (1994) (not currently available)


I've always been fond of I.Q. despite it's PGness and it having to do with Einstein (as played by Walter Matthau). Meg Ryan plays the niece of Einstein and Tim Robbins is the dim cutie that Einstein tries to get her together with.
I Love You To Death (1990) (not currently available)


I Love You To Death works because of the huge ensemble cast, Kevin Kline, Tracey Ullman, River Phoenix, William Hurt, Keanu Reeves, Victoria Jackson and Heather Graham. Kevin Kline character is a cheating jerk who runs a pizza parlor. His wife is sick of his cheating and wants him dead. Luckily she doesn't have to try to do this all on her own since River Phoenix's character is head over heels about her.
Loverboy (1989) (not currently available)


It's great that they have this streaming because Loverboy is my favorite young Patrick Dempsey movie. If you only have time to watch one film about a young, gigolo pizza boy this is your movie. The film costars Kate Jackson, Dylan Walsh, Kirsite Alley and Carrie Fisher.
When Harry Met Sally (1989) (not currently available)


"How long do you like to be held after sex? All night, right? See, that's your problem. Somewhere between 30 seconds and all night is your problem.
"I don't have a problem."
"Yes, you do."
This is a true classic and I'm still a little surprised that you can actually find it via Netflix Streaming. Meg Ryan and Billy Crystal star in Rob Reiner and Nora Ephron's flick about a couple of people who seemingly by kismet meet repeatedly until they give in and become friends. Then they debate whether or not men and women can even be friends without sex but they think that they won't have to worry about that with each other. As a cynic I've always identified with Crystal's character over Ryan's. I usually watch this movie at least once a year. I honestly think this would be a perfect movie if none of the real life couple interviews were interjected every once in a while. They are too cheesy and ruin the flow of the film. Carrie Fisher costars.
Something Wild (1986) (not currently available)


Something Wild is totally quirky. Melanie Griffith is this great 'I don't give a fuck' type of character who gets Jeff Daniels to go with her back to her hometown for a reunion. Both of them are liars but really likable. Ray Liotta costars as her asshole ex whose character is even named Ray.
The Pick-up Artist (1987) (not currently available)


Robert Downey Jr's career has undergone many transformations. This was back in his 'I'm a suave leading man' phase. He is a a real horn dogging guy who decides to change when he meets the complicated, interesting Randy (played by Molly Ringwald). When the actual plot of trying to get needed money for something kicks in I lost some of my enthusiasm but you do get a cute, young Downey Jr. The film costars Dennis Hopper, Danny Aiello, Harvey Keitel and Victoria Jackson.
The Prince and the Showgirl (1957) (not currently available)


This is one of my favorite Marilyn Monroe films. The movie is about exactly what the title says. Monroe is a showgirl that a prince (as played by Laurence Olivier) is pursuing. Olivier was also the director and producer of the film and Monroe drove him nuts.
Feel free to add the titles of your romantic comedies favorites that are on streaming as a comment and check out the current comments for suggestions from other Netflix viewers. As you can see from this post Netflix has lost the rights to many great films so we'd really love your input.
There are a lot of good romance flicks out there that I would recommend buying too.
Last Updated: February 2012