Posts Tagged 'jason biggs'
(you can click through for the larger versions)
I've been anticipating the new American Pie movie, American Reunion, for quite a while. Recently I noticed that some trailers and stills were released. Yay!
This sequel stars the original cast including Jason Biggs, Alyson Hannigan, Chris Klein, Mena Suvari, Thomas Ian Nicholas, Seann William Scott, Eugene Levy, Shannon Elizabeth, Tara Reid, Natasha Lyonne, Eddie Kaye Thomas, Jennifer Coolidge and John Cho. The movie is about the gang reuniting for their high school reunion.
You can glean the following from these trailers. Jim now has to hide his masturbation from his wife and kid instead of his dad. Kevin is a house husband. Stifler's trying to pick up high school girls. Stifler's mom and Jim's dad might hook up.
American Reunion will be released in the US on April 6, 2012.
For more fun you can check out the following sites (which is where most of the above photos are sourced from):
American Pie Facebook
American Reunion Official Site
Jason Biggs twitter
Mena Suvari Facebook
Tara Reid twitter
Alyson Hannigan twitter
Thomas Nicholas Band twitter
Jennifer Coolidge twitter
Shannon Elizabeth twitter
John Cho twitter
You may also enjoy
Top Sex Comedies on Netflix Streaming-includes the direct to DVD sequels to American Pie that costar Eugene Levy and Tomcats starring Shannon Elizabeth
Top Romantic Comedies on Netflix Streaming-includes Loser starring Jason Biggs and Mena Suvari
First of all, let's just say it, most romantic comedies are not that funny. They can still be fun/depressing to watch. Often they are a great guilty pleasure. So kick back with one of these and a giant tub of ice cream the next time you get dumped (kidding, romantic comedy cliche).
The big difference between a romantic comedy and a romantic drama is in the drama one of the main characters usually dies. Many times the studios even try to market a romantic drama as a romantic comedy to increase the box office. We shall try to avoid those in this case. Also, independent comedies are usually pretty heavy and not really "comedies" either. Don't get me wrong I'm a fan of a lot of independent movies but they will not be light.
Just click the titles to go directly to them on Netflix.
Beautiful Girls (1996) (Available Until June 1, 2016)


"So you're the little neighborhood Lolita."
"So you're the alcoholic high school buddy shit for brains."
Beautiful Girls is a great film. I hadn't watched in a while and couldn't believe how well it had held up. However I'm still not sure if I should put it here because it may be considered more dramatic but there is dark humor but it's not super dark. The film is about Timothy Hutton's character who is conflicted and visits his family. While he is there he develops feelings for his teen neighbor Natalie Portman because she has her whole life ahead of her. He always spends a lot of time with his friends. All of them have their own problems and all of their characters are really fleshed out, which is often ignored in a film like this. The film costars Lauren Holly, Michael Rappaport, Mira Sorvino, Matt Dillon, Uma Thurman and Rosie O'Donnell.
My Date With Drew (2003) (Available Until November 1, 2012)


This is actually a pseudo-documentary by Brian Herzlinger. He wants to make a documentary about the search for love but he knows that he needs a hook to get it sold once it's made. The hook becomes taking Drew Barrymore out on a date. Will he get through to meet her and will he meet the woman of his dreams? Well, you can probably figure those things out by the fact that it got made. It does have a little twist part way through. I recommend this if you enjoy movies about making movies.
Big (1988) (Available Until July 17, 2012)


I'm sure that you've seen Big before. Tom Hanks is a young boy who just wants to get childhood over with so he can be a grown up. Somehow once he magically grows up (thanks Zoltar) he is basically handed success on a plate. It's a cute fantasy film but there is a, slightly creepy, love story in there too. The film costars Elizabeth Perkins and David Moscow.
Intern (2000) (Available Until June 30, 2012)


I was a huge fan of the Jeremy Irons' version of Lolita back when it was released and thought that Dominique Swain was fantastic in it. Ever since then I have tried to keep up with seeing all of her films. Intern is definitely one of my favorites. She stars as an intern at a fashion magazine who is just trying to keep everything together and maybe get together with a guy, who of course, usually dates little models. The film costars Ben Pullen, Joan Rivers, Kathy Griffin, Paulina Porizkova, James Urbaniak and Andre Leon Talley.
Loser (2000) (Available Until June 1, 2012)


After the success of American Pie Jason Biggs was often cast as an amiable loser. This is a great example of that. He's a nice, small town guy who comes to New York to attend college but doesn't fit in with his hard partying, raping roommates. He also falls for the 'I'm so different because I'm poor but wear Lip Service' Mena Suvari who is in love with her professor Greg Kinnear (he was everywhere back then). The film was written and directed by Amy Heckerling of Clueless fame.
NOT CURRENTLY AVAILABLE
Did You Hear About the Morgans? (2009) (not currently available)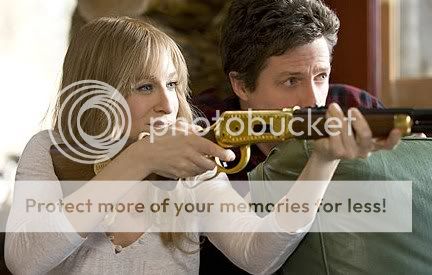 Two yuppie New Yorkers who are in the process of a divorce witness a murder and end up having to hide out in a country setting. I actually rented this movie expecting it to be truly terrible and that I'd be able to get a laugh out of it. It's actually enjoyable though. It is very formulaic (fish out of water) but charming. It was fun to see Mary Steenburgen and Sam Elliott as the couple who take them in. The most distracting thing is the aging of the 2 leads, Sarah Jessica Parker and Hugh Grant, but no one gets to stay young forever unless you have a painting of yourself stashed away somewhere.
New In Town (2009)


Renee Zellweger is a know it all business woman who goes to freezing Minnesota to run a factory. Harry Connick Jr. relunctantly falls for her. This is more on the okay side but if you need a Zellweger fix it can do in a pinch.
Confessions of a Sociopathic Social Climber (2005) (not currently available)


"I barely have enough time to keep a journal let alone breast feed an orphan."
I highly recommend this made for TV movie. Jennifer Love Hewitt stars as Katya, a wannabe socialite who actually gets by using credit and lies. Her main goal at the time is to go to a big party but the girl who is throwing it (for good reason) is excluding her. Plus she has to try to keep her new scheming assistant from showing her up at work. Joey Lawrence plays her gay bestie. She falls for a really hot guy but there are complications.
Maid in Manhattan (2002) (not currently available)


If you want to see a Jennifer Lopez romantic comedy you probably really want to watch The Wedding Planner but when that isn't available you can watch this in its place. Lopez is a maid at a fancy hotel who, in a case of mistaken identity, starts seeing the wealthy Ralph Fiennes character. They don't have the best chemistry and her precocious child is annoying but the fashion and supporting cast are pretty good. The film costars Chris Eigeman, Amy Sedars, Frances Conroy, Stanley Tucci, Natasha Richardson and Bob Hoskins.
The Importance of Being Earnest (2002) (not currently available)


"To lose one parent, Mr. Worthing, may be regarded as a misfortune. To lose both looks like carelessness."
I'm a huge fan of Oscar Wilde so I have seen most of the film adaptations of his plays. The plot is about mistaken identity and betrothal and is set in the 1890's. I recommend anything Wilde related for the dialogue. This version of The Importance of Being Earnest has a great cast that includes Rupert Everett, Colin Firth, Frances O'Connor, Judi Dench, Tom Wilkinson and Reese Witherspoon. I haven't watched this in a while but I recall thinking that Witherspoon didn't do well at playing Cecily.
Someone Like You (2001) (not currently available)


"You're so easy to talk to, unlike my current cow"
It took me a while to actually watch this movie after it came out. The ads that included a then teeny tiny Ashley Judd running around doing cheers in her underwear while eating ice cream didn't draw me in. However after I caught it on TV I reluctantly became a fan. Judd is a wannabe writer who works on a talk show (this was a popular career choice for female leads in romantic comedies for quite a while). After she is jilted by yet another jerk in her life, the then (everyone thought) poised for stardom Greg Kinnear, she starts obsessively studying love and sex in nature and comes up with the 'New Cow' theory. She starts writing about this using a pseudonym of an older female PHD. She also becomes roommates with Hugh Jackman's man whore character. She assumes that since she now knows everything about male behavior that he won't be tempting. All hell turns loose when people want to know more about her alter ego. The film costars Marisa Tomei as her more naive best friend. The film is based on the book Animal Husbandry by Laura Zigman.
Excess Baggage (1997) (not currently available)


When Alicia Silverstone was on top of the world career wise she had her own company, First Kiss Productions. This was the big film that she decided to put out under it. Unfortunately this film and the, at first look, similar A Life Less Ordinary were both released around the same time and both were panned by critics. It's a shame because I enjoyed both films. Silverstone plays a pampered rich girl who, just wanting her dad's attention, tries to arrange a fake kidnapping of herself but then is accidently actually kidnapped by a, really hot at the time, Benicio Del Toro. The film costars Christopher Walken and Harry Connick Jr.
Fools Rush In (1997) (not currently available)


Growing up my sister and I were both a big fan of this Matthew Perry vehicle. He is a hapless architect who meets the hot Salma Hayek waiting outside of a bathroom in a Mexican restaurant and, of course, has sex with her that night. Later when she shows up pregnant they decide that instead of just paying her alimony, like in real life, they are going to get married and raise this kid together. So they adorably try to mesh their culture and long distance lives. His love of Gray's Papaya actually caused my sister and I to look all over for one once while were were visiting NYC but we gave up when we could only find Papaya King.
In & Out (1997) (not currently available)


http://www.youtube.com/watch?v=Si3WXZtJ5GY
A drama teacher questions his sexuality during his engagement to a woman when a former student outwittingly outs him. In & Out has always gotten a bad rap because it came out in the late '90s so people have always said that it was ridiculous that the lead character (played by the always amazing Kevin Kline) is only now, realizing that he is gay even though he is older. This is because people wrongly assume that everywhere is like NYC and LA but it's not. Gay people in my small town freaking hide most of the time. That being said there is definitely some silly, ridiculous stuff in this but it's a '90s comedy, what do you expect? The film costars Tom Selleck, Joan Cusack, Matt Dillon, Debbie Reynolds and Lauren Ambrose.
Sprung (1996) (not currently available)


I haven't watched this movie in a long time but I remember thinking that it is odd, cute and funny. It's about dating and the differences between men and women. The film stars Tisha Campbell-Martin.
One Fine Day (1996) (not currently available)


Ah, the '90s when George Clooney was trying to get into our panties with his smile, instead of trying to bore us to tears by teaching us things we don't care about. It's a movie about two single, professional parents who meet through their children. The film also stars Michelle Pfeiffer.
I.Q. (1994) (not currently available)


I've always been fond of I.Q. despite it's PGness and it having to do with Einstein (as played by Walter Matthau). Meg Ryan plays the niece of Einstein and Tim Robbins is the dim cutie that Einstein tries to get her together with.
I Love You To Death (1990) (not currently available)


I Love You To Death works because of the huge ensemble cast, Kevin Kline, Tracey Ullman, River Phoenix, William Hurt, Keanu Reeves, Victoria Jackson and Heather Graham. Kevin Kline character is a cheating jerk who runs a pizza parlor. His wife is sick of his cheating and wants him dead. Luckily she doesn't have to try to do this all on her own since River Phoenix's character is head over heels about her.
Loverboy (1989) (not currently available)


It's great that they have this streaming because Loverboy is my favorite young Patrick Dempsey movie. If you only have time to watch one film about a young, gigolo pizza boy this is your movie. The film costars Kate Jackson, Dylan Walsh, Kirsite Alley and Carrie Fisher.
When Harry Met Sally (1989) (not currently available)


"How long do you like to be held after sex? All night, right? See, that's your problem. Somewhere between 30 seconds and all night is your problem.
"I don't have a problem."
"Yes, you do."
This is a true classic and I'm still a little surprised that you can actually find it via Netflix Streaming. Meg Ryan and Billy Crystal star in Rob Reiner and Nora Ephron's flick about a couple of people who seemingly by kismet meet repeatedly until they give in and become friends. Then they debate whether or not men and women can even be friends without sex but they think that they won't have to worry about that with each other. As a cynic I've always identified with Crystal's character over Ryan's. I usually watch this movie at least once a year. I honestly think this would be a perfect movie if none of the real life couple interviews were interjected every once in a while. They are too cheesy and ruin the flow of the film. Carrie Fisher costars.
Something Wild (1986) (not currently available)


Something Wild is totally quirky. Melanie Griffith is this great 'I don't give a fuck' type of character who gets Jeff Daniels to go with her back to her hometown for a reunion. Both of them are liars but really likable. Ray Liotta costars as her asshole ex whose character is even named Ray.
The Pick-up Artist (1987) (not currently available)


Robert Downey Jr's career has undergone many transformations. This was back in his 'I'm a suave leading man' phase. He is a a real horn dogging guy who decides to change when he meets the complicated, interesting Randy (played by Molly Ringwald). When the actual plot of trying to get needed money for something kicks in I lost some of my enthusiasm but you do get a cute, young Downey Jr. The film costars Dennis Hopper, Danny Aiello, Harvey Keitel and Victoria Jackson.
The Prince and the Showgirl (1957) (not currently available)


This is one of my favorite Marilyn Monroe films. The movie is about exactly what the title says. Monroe is a showgirl that a prince (as played by Laurence Olivier) is pursuing. Olivier was also the director and producer of the film and Monroe drove him nuts.
Feel free to add the titles of your romantic comedies favorites that are on streaming as a comment and check out the current comments for suggestions from other Netflix viewers. As you can see from this post Netflix has lost the rights to many great films so we'd really love your input.
There are a lot of good romance flicks out there that I would recommend buying too.
Last Updated: February 2012
I have a penchant for goofy sex comedies so I'm sure that some of you do too. Netflix calls them Late Night Comedies. So in the spirit of my last Netflix Streaming post on horror movies I decided to list some of these fun flicks for you to check out. Simply click on the title of the movie to be whisked away and watch it right now. Ah, the joys of Netflix Streaming, getting it right now.
COLLEGE
American Pie Presents: Beta House (2007) (Not Currently Available)
American Pie Presents: The Naked Mile (2006) (Not Currently Available)
American Pie Presents: Band Camp (2005)
"Gentlemen, it's Friday afternoon we've got a full tank of gas, a quarter ounce of weed, 3 cases of beer, a 10 pound tank of nitrous, we're under age"-Naked Mile
I was one of those people who initially avoided the American Pie direct to DVD releases like the plague. I had loved the original trilogy (well 2 wasn't as strong but American Wedding is highly underrated) but I thought these would just be crude and not funny at all. While they definitely have less heart than the originals they are fuckin' funny. Netflix is definitely the way to catch these. Don't watch them on Comedy Central, all the crazy shit is edited out. Of course the one unifying character in all of these movies is Eugene Levy as wise old Mr. Noah Levenstein (Jim's father in the original trilogy) because no one gets more snatch than Eugene Levy. Another common point of interest is that many times the challenge is a drinking contest, which is definitely my favorite type of contest.
The 'plot' of Band Camp is that Stifler's younger brother goes to band camp. Naked Mile is about the black sheep of the Stifler family who just cannot get laid. He and his friends decide to participate in the Naked Mile (which is, of course, a marathon that you run naked). This movie teaches lots of important lessons like that girls really like when guys have permanent raging hard ons. Both Naked Mile and Beta House feature Steve Talley as Dwight Stifler who is really funny. Naked Mile features a frat that is full of really talented, horndogging midgets (sorry PC shit is not applicable to this post) and Beta House features the geek frat.
FYI: The newest film from 2009 is Book of Love which is not available on streaming but probably will be in the future. American Pie Reunion starring the original cast will be released in 2012.
Unrated (all 3 films)
Revenge of the Nerds (1984) (Not Currently Available)

"Are all nerds as good as you?"
"Yes"
"How come?"
"Cause all Jocks ever think about is sports, all we ever think about is sex"
The classic college comedy about a nerd fraternity that goes up against a jock fraternity.
Rated R for adult content, adult language and brief nudity.

MAKING PORN IS FUNNY
Finding Bliss (2009)


This film is a little bit too sweet for the genre but still good. Leelee Sobieski stars as a virgin, wannable filmmaker who can only get work at a porn studio, which she considers beneath her. Of course she falls for a guy. Plus there are a lot of jokes about porn. The film costars Kristen Johnston, Jamie Kennedy, Denise Richards and Matthew Davis.
Rated R-Strong sexual content including graphic dialogue and nudity and language.
I Want Candy (2007)


I probably wouldn't have given this movie a shot but Carmen Electra has a small role in it. The film is about 2 British film students who think they have talked their way into the movie business only to find out that it's actually the adult movie business, cripes. It takes 15 or 20 minutes for the film to pick up but then it gets fun.
Rated R-Sexual content and language
The Amateurs (2005)


"For half a dozen guys unloading on you so you look like a melted candle today we will gladly pay you on Tuesday. I don't know who's gonna go for that one"
Jeff Bridges is a loser (it's a movie, so this is entirely possible in this universe) who is broke and feels like a schmuck in front of his son. Obviously the only way to get out of this hole is to get the entire town who is also down on their luck to help him make an amateur porno. Luckily who knows someone who works at a video store (Patrick Fugit, Almost Famous) so this is just a step away from happening. Ted Danson, Tim Blake Nelson, Joe Pantoliano, Lauren Graham and Jeanne Tripplehorn costar.
Rated R-Sexual content and language

SUNDRY
A Good Old Fashioned Orgy (2011)


"Commemorative Labor Day orgy t-shirts."
This movie has only been available to view by the general public for less than a year and I've already watched it at least a handful of times. Yes, it's that good. It's about a group of old friends who gather yearly for big blowout theme parties. When this years seems that it may be their last they decide to get down with one last over the top bash, an ORGY! This hilarious movie actually takes you through the planning and execution of said orgy. The immensely talented cast includes Jason Sudeikis, Lake Bell, Nick Kroll, Tyler Labine, Martin Starr, Will Forte, Lucy Punch, Lindsay Sloane and Leslie Bibb.
Rated R for pervasive strong sexual content, graphic nudity and language.
The Long Weekend (2005)


Chris Klein and Brendan Fehr star in this comedy about two bros, one a type A workaholic and the other a total DOG.
Rated R for pervasive strong and crude sexual content, gross out humor, language and brief drug use.
The Sweetest Thing (2002)


"Don't worry about returning the favor. Men don't really like oral sex…it's just a bad rumor that was started sometime in the '50s."
This is definitely one of my favorite dirty comedies. It stars the awesome trio of Cameron Diaz, Christina Applegate and Selma Blair playing besties. Diaz & Applegate are total players until Diaz falls for the totally adorable Thomas Jane at a night club. This sets Diaz and Applegate on a road trip to see if she kinda might ya know like have a crush on him. Awesome, WATCH IT NOW!
Unrated
Not Another Teen Movie (2001)


"You haven't spoken to me in, like, four years Jake."
"Actually, it's more like six, because the time you're referring to when we were standing in line at that movie theater, I was actually saying "hey" to the person right behind you."
This is one of those flicks that I can't believe some people haven't seen yet. It's a spoof of popular '90s teen sex comedies and John Hughes teen movies. The frickin awesome cast includes Chris Evans, Eric Christian Olsen, Chyler Leigh, Mia Kirshner, Jaime Pressly, Sam Huntington, Samm Levine and Cerina Vincent.
Rated R
Tomcats (2001)


Tomcats is one of my favorite comedies. I've watched it about a billion times. Jerry O'Connell is a totally unlucky guy who ends up being hugely in debt to a casino after gambling with his best bud (Horatio Sanz). A crazy bet that all of the friends agreed to years ago, the last single man wins the dough, could bail him out. All he has to do is get Shannon Elizabeth to make Jake Busey (total poon hound) fall for her. Jaime Pressly and Bill Maher costar.
Rated R for strong sexual content including dialogue and language.
Love Stinks (1999)

"You've put me off women. I'm gay now. And not just a little gay, full on Liberace gay."
When a man and woman meet at a friend's wedding they start dating. It goes well until she tries to force him into marriage. The movie stars French Stewart, Bridgette Wilson, Bill Bellamy, Tyra Banks and Jason Bateman.
Rated R for language and sexual content.
Not Currently Available
Dirty Love (2005) (Not Currently Available)


"You can try a bunch of cheesy lines on my but why bother? What I'm telling you is no matter what you do, you're gonna get laid."
"I don't get it."
I don't want to oversell it but this is definitely one of the funniest movies I've ever seen and you may not have even heard of it. I've been a subscriber to Maxim for years so months before the DVD release I kept seeing the full pages ads for this new Jenny McCarthy movie. As a fan of McCarthy I had to check it out. McCarthy is a photographer who breaks up with her narcissistic boyfriend and then tries to get through the breakup. The film was directed, on a low (at times, no) budget, by McCarthy's then husband John Mallory Asher (Gary on the TV version of Weird Science, the best version!) and written by McCarthy. The craziest thing about this movie is that is has a lot of funny, but similar to real life things in it. Except for the bass, I'm hoping that's never happened to anyone. The film costars Carmen Electra (hell yes!) and Eddie Kaye Thomas.
Unrated
The Goods: Live Hard, Sell Hard (2009) (Not Currently Available)
As I mentioned in my post
My Top Movies of 09
this Jeremy Piven comedy wasn't as high profile as it should have been. He plays the sort of jerky character he's perfected on Entourage who specializes in keeping businesses from going under with huge sales extravaganzas, not for philanthropy reasons but for a hefty price. The cast includes Ving Rhames, Craig Robinson, Rob Riggle and Jordana Spiro (My Boys). I would recommend this if you are a fan of Anchorman: The Legend of Ron Burgundy.
Rated R-Sexual content, nudity, pervasive language and some drug material
Still Waiting (2009) (Not Currently Available)
Still Waiting is the hilarious sequel to the flick Waiting. Some minor characters from the first film are back in this one. One really interesting turn was that they took Calvin from the first film (really meek, afraid to pee in public restrooms) and made him into a sleazy douche. the plot is about the competition between Shenaniganz and another restaurant, the Ta-Ta's Wing Shack.
Rated R for strong crude and sexual content throughout including graphic dialogue, and for language, nudity and drug use.
Sex Drive (2008) (Not Currently Available)


This is one of those loser teen travels cross country to have sex with a girl movies that always includes some laughs. Clark Duke (Hot Tub Time Machine) costars and there is a weird cameo by Seth Green on the joys of Rumspringa.
Unrated-Strong crude and sexual content, nudity, language, some drug and alcohol use
A Dirty Shame (2004) (Not Currently Available)


This is definitely one of the dirtier John Waters movies. It's about everyone exploring their weird, gross fetishes. It is of course set in Baltimore and has an odd religious element. The film stars Tracey Ullman, Johnny Knoxville, Selma Blair and Chris Isaak.
Rated NC-17-Pervasive sexual content
Freshman Orientation (2004) (Not Currently Available)


This is not what I would call a good movie, even by sex comedy standards. However you get Sam Huntington (Jam in Detroit Rock City, a werewolf on Being Human) being a dick who decides to act gay for a chick. If you are a fan of his you would definitely want to check it out as a guilty pleasure. Plus there are some weird, fun things here, like John Goodman as the owner of a gay bar who shows him the ropes & a gay makeover montage!
Rated R-Strong sexual content, language and some drug use.
Fast Food
(1989) (Not Currently Available)


College kids accidentally invent a sauce for hamburgers that makes everyone who eats it horny & hilarity ensues. Plus you get Jim Varney (Ernest) playing a jerk.
Rated PG-13
Hot Tub Time Machine (2010) (Not Currently Available)


"Come on, do I really gotta to be the asshole that says we got in this thing and went back in time?"
"It must be some kind of hot tub time machine."
Yes, I've mentioned this movie quite often but I just love it so much. It's about a group of friends who want to relive their youth at a ski resort. A magic hot tub lets them return to the 80s and they decide if they will make the same choices or not. The movie stars John Cusack, Clark Duke, Craig Robinson, Rob Corddry and Crispin Glover. It's so freaking awesome.
Rated R for adult themes, adult activity, hard language, intense or persistent violence, sexually oriented nudity, and drug abuse.
Sex and Death 101 (2007) (Not Currently Available)


For a sex comedy starring the yummy Simon Baker and Winona Ryder this movie has a really bum rap. I notice people who (most likely) haven't even watched it going out of their way to insult it. They lump it into Winona Ryder's recent movies that they call awful (when most, like this, are pretty good, who insults The Ten, really?). Anyway Baker plays a real cad. He gets emailed a list of all of his past and future sexual conquests and now finds getting busy even easier. Of course it can't all be easily sailing, that's where the comedy comes in. He also finds out that after he does the last woman on the list he will die.
Rated R for adult themes, adult activity, hard language, intense or persistent violence, sexually oriented nudity and drug abuse.
MARRIAGE
Wedding Daze (aka The Pleasure of Your Company, The Next Girl I See) (2007) (Not Currently Available)


Jason Biggs plays another in a line of too nice guys (American Pie, Loser, My Best Friend's Girl) but I think this typecasting is okay because he is adorable and does it so well. He impulsively proposes to a waitress after losing his girlfriend and the waitress actually accepts because she has her own problems that she wants out of. The awesome Isla Fisher plays the girl in question. Of course many hijinx ensue. The film was written and directed by Michael Ian Black. You will never think of a yarmulke the same way again.
Rated R-Sexual content and some language.
Buying the Cow (2002) (Not Currently Available)


"Wow! A dollar! Now I can quit stripping, go back to vet school, and save my sick pony."
This is definitely an overlooked gem. If you are also a huge fan of Tomcats you will love this too. Jerry O'Connell stars as a guy who is getting the marriage ultimatum, you know, marry me or it's over. His girlfriend, of course, leaves town for work at this important time so he can have time to run around and figure things out. This includes trying to find someone that he has built up in his mind as "the one". His guys friends (Bill Bellamy and Ryan Reynolds) offer lots of support at strip clubs (where since it's a movie, Alyssa Milano works but doesn't get naked) and the like. This is also a movie in which Ryan Reynolds performs "the tuck", questions his sexuality and basically makes an ass of himself (it's glorious).
Rated R-Sexual content, nudity and language.
Last Updated: December 2012