Posts Tagged 'tom hanks'
Since the 84th Annual Academy Awards takes place this weekend (Sunday, 02/26/12) I decided to choose some Oscar winning films that you can enjoy right now on Netflix Streaming.

If you are more of a watcher than a reader and/or just want to watch me fangirl out over some of these flicks you can watch me also explaining this post above, or you can just skip that and read through.
Brokeback Mountain (1995) (Available Until 12/16/14)
(Best Director-Ang Lee, Best Adapted Screenplay-Larry McMurtry & Diana Ossana, Best Original Score-Gustavo Santaolalla)
Brokeback Mountain is the story of two cowboys who fall in love but can't be together except during a brief time when they are working alone on a mountain. The film stars the late Heath Ledger, Jake Gyllenhaal, Michelle Williams, Anne Hathaway and Randy Quaid.
What Dreams May Come (1998) (Available Until 01/01/14)
(Best Visual Effects-Joel Hynek, Nicholas Brooks, Stuart Robertson & Kevin Scott Mack )
Robin Williams and Cuba Gooding, Jr. and Annabella Sciorra star in a movie about a man who tries to find his wife in the afterlife after he dies. The problem is that while he was meant to reside in heaven she is damned to hell.
Breakfast at Tiffany's (1961) (Available Until 10/01/13)
(Best Original Song-Moon River by Henry Mancini & Johnny Mercer, Best Score-Henry Mancini)
Audrey Hepburn and George Peppard star in this movie that was loosely based on the book by Truman Capote. Hepburn is a wannabe socialite who meets a writer when he moves into her apartment building.
The Graduate (1967) (Available Until 03/01/13)
(Best Director-Mike Nichols)
I finally watched all of The Graduate last year when I was able to see it as part of a classic film series on the big screen. It's quite disconcerting. Dustin Hoffman is a guy who's right out of college and drifting. So he spends his summer drinking and sexing up Mrs. Robinson (Anne Bancroft). Then he decides that he's in love with her daughter. In homages to the movie Hoffman is usually portrayed as a sympathetic character but he actually seems totally sociopathic.
Good Will Hunting (1997) (Available Until 01/01/13)

(Best Actor in a Supporting Role-Robin Williams, Best Screenplay Written Directly for the Screen-Matt Damon & Ben Affleck)
Matt Damon and Ben Affleck made their splash into hollywood when they wrote and starred in this Gus Van Sant flick. Affleck is a janitor at a college who is actually a genius. When he starts attending the college himself he butts heads with the yuppies. Robin Williams, Minnie Driver and Stellan Skarsgard costar.
Girl, Interrupted (1999) (Available Until 11/01/12)
(Best Actress in a Supporting Role-Angelina Jolie)
http://www.youtube.com/watch?v=yKpibWkTBGg
This is the fantastic adaptation of the Susanna Kaysen novel (which I also recommend) about a depressed young woman. She ends up in a mental hospital during the interim between high school and college. The film stars Winona Ryder, Angelina Jolie, Brittany Murphy and Jared Leto. There's no doubt that Jolie is great in this but I always felt like it must have sucked that the press on her performance overshadowed Ryder's leading role. Ryder's character is basically just misunderstood and being treated in a sexist manner (though she's officially diagnosed with borderline personality disorder) while Jolie's character is completely out there.
Boys Don't Cry (1999) (Available Until 08/01/12)
(Best Actress-Hilary Swank, Best Actress in a Supporting Role-Chloe Sevigny)
Boys Don't Cry is based on the true story of Brandon Teena (Hilary Swank) who was a trans man (a person who is born female but gender identifies as a man) who falls in love with the pretty Lana (Chloe Sevigny) and the hate crime that follows. Peter Sarsgaard and Brendan Sexton costar.
Mrs. Doubtfire (1993) (Available Until 07/01/12)
(Best Makeup-Greg Cannom, Ve Neill & Yolanda Toussieng)
I do believe that Mrs. Doubtfire was the first video tape that I ever begged for (and received!) as a birthday gift. Robin Williams (how is he in this post so much anyway?) is a man whose wife (Sally Field) is divorcing him. He's a struggling actor who is desperate for both a steady job and a way to see his children more often. Of course the best idea is to dress as an elderly woman and become their maid, duh! I rewatched this again not long ago and it's still great. Pierce Brosnan and Harvey Fierstein costar.
Dirty Dancing (1987) (Available Until 07/01/12)
(Best Original Song-(I've Had) The Time of My Life-Franke Previte, John DeNicola & Donald Markowitz)
I wish that I could be nonchalant and say that I don't even like Dirty Dancing but alas, no, not true at all, I have one of the special edition DVDs and eveything. The late Patrick Swayze stars as the older dance instructor that teen Jennifer Grey falls for, while developing her dirty dancing skills.
The Fly (1986) (Available Until 06/01/12)

(Best Makeup-Chris Walas & Stephan Dupuis)
This David Cronenberg horror film stars ex-married duo Jeff Goldblum and Geena Davis. It's about a scientist who accidentally merges his body with a fly.
Misery (1990) (Available Until 05/01/12)
(Best Actress-Kathy Bates)
Kathy Bates stars in this horror movie based on a Stephen King book. She's an obsessive fan who snaps when her favorite author (James Caan) has stopped writing his huge hit book series that she loves. So she kidnaps and cripples him to force him to write a new book in the series. Lauren Bacall costars as his literary agent.
All About Eve (1950) (Available Until 04/01/12)
(Best Picture, Best Actress in a Leading Role-Anne Baxter, Best Actor in a Supporting Role-George Sanders, Best Director-Joseph L. Mankiewicz, Best Costume Design-Edith Head, Charles Le Maire, Best Screenplay, Best Sound Recording)
This drama stars Bette Davis, Anne Baxter, George Sanders, Celeste Holm and Marilyn Monroe. It's about an aging actress and a young actress who usurps her popularity.
The Age of Innocence (1993) (Available Until 04/01/12)
(Best Costume Design-Gabriella Pescucci)
This is a such a good costume drama. Michelle Pfeiffer is fantastic as woman who is considered to be scandalous because she's left her husband. Daniel Day Lewis starts seeing her on the side despite being engaged to the adorable young Winona Ryder.
Death Becomes Her (1992) (Not Currently Available)
(Best Visual Effects-Ken Ralston, Doug Chiang, Douglas Smythe & Tom Woodruff Jr.)
Death Becomes Her is definitely a favorite of mine. The stunning Goldie Hawn and Meryl Streep star as vanity obsessed women who fight over Bruce Willis. They will do anything to stay young looking, even take a magical potion from Isabella Rossellini. It's awesome that this movie won for visual effects because they still stand up today.
Beetlejuice (1988) (Not Currently Available)

(Best Makeup-Ve Neill, Steve LaPorte & Robert Short)

Yes, Beetlejuice! A married couple (Geena Davis and an adorabley young/faux nerdy Alec Baldwin) die and discover that they are still trapped in their home. When some annoying yuppies (Jeffrey Jones and Catherine O'Hara) and their gothy teen daughter (Winona Ryder) move in they hire a bio-exorcist to scare them away. They don't realize that this guy, Betelgeuse, (Michael Keaton) is worse. You don't know how cool I was when I played a copy of this PG masterpiece at my 6th birthday party.
Toy Story 3 (2010) (Not Currently Available)

(Best Animated Feature Film of the Year-Lee Unkrich, Best Original Song-We Belong Together by Randy Newman)
Toy Story 3 is cry worthy even for adults. When Andy grows up his favorite toys, Woody and Buzz, end up accidentally being thrown out. They arrive at a daycare center with some scary, stern toys and then must escape.
The English Patient (1996) (Not Currently Available)
(Best Picture-Saul Zaentz, Best Director-Anthony Minghella, Best Actor-Ralph Fiennes, Best Actress-Kristin Scott Thomas, Best Actress in a Supporting Role-Juliette Binoche, Best Screenplay Based on Material Previously Produced or Published-Anthony Minghella, Best Art Direction-Set Decoration-Stuart Craig & Stephenie McMillan, Best Cinematography-John Seale, Best Costume Design-Ann Roth, Best Film Editing-Walter Murch, Best Original Dramatic Score-Gabriel Yared, Best Sound-Walter Murch, Mark Berger, David Parker & Christopher Newman)
http://www.youtube.com/watch?v=dr_xAhg_qV4
I haven't watched this in forever, despite it starring the delicious Ralph Fiennes, because it's depressing. You're going to want to check it out at least once though. Plot: "At the close of WWII, a young nurse tends to a badly-burned plane crash victim. His past is shown in flashbacks, revealing an involvement in a fateful love affair." (via IMDB.com) The film also stars Kristin Scott Thomas, Juliette Binoche, Willem Dafoe and Colin Firth.
You may also enjoy:
Top 2011 Movies on Netflix Streaming
Top 1990s Teen Movies on Netflix Streaming
Top Gay Movies on Netflix Instant Streaming
So I had decided to participate in The Film Experience's Hit Me With Your Best Shot series again this week because he is doing Beauty & the Beast. I mean who doesn't love that flick? Then last night I was watching Splash for the first time in over a decade and came up with this post.
Voila! Disney Week is now born. I would also like to make this blog more interactive and encourage anyone reading to post links in the comment section to your own Disney Week posts. I will round them all up in a special post at the end of the week. There are no restrictions or limitations on this. You can do something pertaining to an animated or live action film. Do you have an awesome Disney princess polyvore set, an OOTD post of yourself inspired by a princess, prince, villain or animal sidekick, a story about your family's trip to a Disney park or a lengthy dissertation style piece on why the films are pro or anti-feminism, etc.? It's up to you.
So you're probably thinking, uh Mary, Splash is not a Disney movie. That's what I thought too until last night. I had decided to watch Splash again due to an odd laserdisc incident. At any rate I had the DVD on last night while I was working. Of course work was slow so I pulled the flick up on Wikipedia effectively getting a crash course in the history of Splash including the fact that The Walt Disney Company produced the film after it was turned down by a bunch of studios. However when Disney saw the implied nudity, heard John Candy's foul mouthed character and probably noticed all of the referenced knockin boots that the mermaid does with Tom Hanks it was considered inappropriate for a Disney movie. So Disney created Touchstone Films (now Touchstone Pictures) especially to release this movie.
This explains why I was drawn to and confused by Madison (Daryl Hannah)'s clothing in the film. I recognized her dresses as being very similar in style to some that I wore as a young girl. It's not like I really have an interest in dressing anything like that now but at the time I felt pretty in them.
So in effect Madison was sort of a Disney "princess" style character. Possibly one of the first "fish out of water" characters she didn't even know what clothing was but luckily she was able to learn about consumerism (and later how to speak English) by watching TV (hey if it's good enough for Charlize Theron, right?).
When she first ventures out into the world to go shopping she just slips into Tom Hanks' suit (because they are totally the same size, yall). However she is intercepted at the store by a clerk who tells her that the Annie Hall look is so over but that she can hook Madison up with some killer threads.
Madison is initially drawn to and later sports a shimmery drop waist dress. Unfortunately her first ensemble is more business woman than woman child but we can blame that on the insane clerk who obviously pushed it on her. Never trust someone who is thinner/shorter than you but says that she is too big to pull off the same outfit and then glorifies anorexia.
http://www.youtube.com/watch?v=Wrfpl_pBRTA
start it at 5:04
So it occurred to me that the shimmery dress and the print dress were quite adorable and totally made sense character wise. If you had never worn clothing before you would most likely be drawn to girly stuff rather than a Kelly Bundy style. And he is totally smitten by her in this stuff. (Okay this could also be due to all of the sex endorphins).

more info on this original sketch can be found here.

Splash Inspired Part 1 by MissEmmaMM featuring a ruffle dress
Splash Inspired Part 2 by MissEmmaMM featuring a pleated chiffon dress
It struck me as incredibly sweet. I'm sure that if the film was made today by Disney in either live action or animated form her new enchanting dress would reveal a ton of cleavage and/or leg.
Recommended Links:
Behind the Scenes of Splash Movie-tons of trivia
Splash Too-Did you know there was a direct to TV sequel starring Amy Yasbeck.
MermaidRentals.com-the guy who made the tail for the sequel and the mermaid episode of Charmed. You can rent/buy tails and tail related accessories from him. Trippy!
Tom Hanks on twitter
First of all, let's just say it, most romantic comedies are not that funny. They can still be fun/depressing to watch. Often they are a great guilty pleasure. So kick back with one of these and a giant tub of ice cream the next time you get dumped (kidding, romantic comedy cliche).
The big difference between a romantic comedy and a romantic drama is in the drama one of the main characters usually dies. Many times the studios even try to market a romantic drama as a romantic comedy to increase the box office. We shall try to avoid those in this case. Also, independent comedies are usually pretty heavy and not really "comedies" either. Don't get me wrong I'm a fan of a lot of independent movies but they will not be light.
Just click the titles to go directly to them on Netflix.
Beautiful Girls (1996) (Available Until June 1, 2016)


"So you're the little neighborhood Lolita."
"So you're the alcoholic high school buddy shit for brains."
Beautiful Girls is a great film. I hadn't watched in a while and couldn't believe how well it had held up. However I'm still not sure if I should put it here because it may be considered more dramatic but there is dark humor but it's not super dark. The film is about Timothy Hutton's character who is conflicted and visits his family. While he is there he develops feelings for his teen neighbor Natalie Portman because she has her whole life ahead of her. He always spends a lot of time with his friends. All of them have their own problems and all of their characters are really fleshed out, which is often ignored in a film like this. The film costars Lauren Holly, Michael Rappaport, Mira Sorvino, Matt Dillon, Uma Thurman and Rosie O'Donnell.
My Date With Drew (2003) (Available Until November 1, 2012)


This is actually a pseudo-documentary by Brian Herzlinger. He wants to make a documentary about the search for love but he knows that he needs a hook to get it sold once it's made. The hook becomes taking Drew Barrymore out on a date. Will he get through to meet her and will he meet the woman of his dreams? Well, you can probably figure those things out by the fact that it got made. It does have a little twist part way through. I recommend this if you enjoy movies about making movies.
Big (1988) (Available Until July 17, 2012)


I'm sure that you've seen Big before. Tom Hanks is a young boy who just wants to get childhood over with so he can be a grown up. Somehow once he magically grows up (thanks Zoltar) he is basically handed success on a plate. It's a cute fantasy film but there is a, slightly creepy, love story in there too. The film costars Elizabeth Perkins and David Moscow.
Intern (2000) (Available Until June 30, 2012)


I was a huge fan of the Jeremy Irons' version of Lolita back when it was released and thought that Dominique Swain was fantastic in it. Ever since then I have tried to keep up with seeing all of her films. Intern is definitely one of my favorites. She stars as an intern at a fashion magazine who is just trying to keep everything together and maybe get together with a guy, who of course, usually dates little models. The film costars Ben Pullen, Joan Rivers, Kathy Griffin, Paulina Porizkova, James Urbaniak and Andre Leon Talley.
Loser (2000) (Available Until June 1, 2012)


After the success of American Pie Jason Biggs was often cast as an amiable loser. This is a great example of that. He's a nice, small town guy who comes to New York to attend college but doesn't fit in with his hard partying, raping roommates. He also falls for the 'I'm so different because I'm poor but wear Lip Service' Mena Suvari who is in love with her professor Greg Kinnear (he was everywhere back then). The film was written and directed by Amy Heckerling of Clueless fame.
NOT CURRENTLY AVAILABLE
Did You Hear About the Morgans? (2009) (not currently available)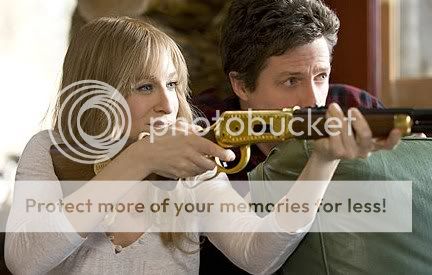 Two yuppie New Yorkers who are in the process of a divorce witness a murder and end up having to hide out in a country setting. I actually rented this movie expecting it to be truly terrible and that I'd be able to get a laugh out of it. It's actually enjoyable though. It is very formulaic (fish out of water) but charming. It was fun to see Mary Steenburgen and Sam Elliott as the couple who take them in. The most distracting thing is the aging of the 2 leads, Sarah Jessica Parker and Hugh Grant, but no one gets to stay young forever unless you have a painting of yourself stashed away somewhere.
New In Town (2009)


Renee Zellweger is a know it all business woman who goes to freezing Minnesota to run a factory. Harry Connick Jr. relunctantly falls for her. This is more on the okay side but if you need a Zellweger fix it can do in a pinch.
Confessions of a Sociopathic Social Climber (2005) (not currently available)


"I barely have enough time to keep a journal let alone breast feed an orphan."
I highly recommend this made for TV movie. Jennifer Love Hewitt stars as Katya, a wannabe socialite who actually gets by using credit and lies. Her main goal at the time is to go to a big party but the girl who is throwing it (for good reason) is excluding her. Plus she has to try to keep her new scheming assistant from showing her up at work. Joey Lawrence plays her gay bestie. She falls for a really hot guy but there are complications.
Maid in Manhattan (2002) (not currently available)


If you want to see a Jennifer Lopez romantic comedy you probably really want to watch The Wedding Planner but when that isn't available you can watch this in its place. Lopez is a maid at a fancy hotel who, in a case of mistaken identity, starts seeing the wealthy Ralph Fiennes character. They don't have the best chemistry and her precocious child is annoying but the fashion and supporting cast are pretty good. The film costars Chris Eigeman, Amy Sedars, Frances Conroy, Stanley Tucci, Natasha Richardson and Bob Hoskins.
The Importance of Being Earnest (2002) (not currently available)


"To lose one parent, Mr. Worthing, may be regarded as a misfortune. To lose both looks like carelessness."
I'm a huge fan of Oscar Wilde so I have seen most of the film adaptations of his plays. The plot is about mistaken identity and betrothal and is set in the 1890's. I recommend anything Wilde related for the dialogue. This version of The Importance of Being Earnest has a great cast that includes Rupert Everett, Colin Firth, Frances O'Connor, Judi Dench, Tom Wilkinson and Reese Witherspoon. I haven't watched this in a while but I recall thinking that Witherspoon didn't do well at playing Cecily.
Someone Like You (2001) (not currently available)


"You're so easy to talk to, unlike my current cow"
It took me a while to actually watch this movie after it came out. The ads that included a then teeny tiny Ashley Judd running around doing cheers in her underwear while eating ice cream didn't draw me in. However after I caught it on TV I reluctantly became a fan. Judd is a wannabe writer who works on a talk show (this was a popular career choice for female leads in romantic comedies for quite a while). After she is jilted by yet another jerk in her life, the then (everyone thought) poised for stardom Greg Kinnear, she starts obsessively studying love and sex in nature and comes up with the 'New Cow' theory. She starts writing about this using a pseudonym of an older female PHD. She also becomes roommates with Hugh Jackman's man whore character. She assumes that since she now knows everything about male behavior that he won't be tempting. All hell turns loose when people want to know more about her alter ego. The film costars Marisa Tomei as her more naive best friend. The film is based on the book Animal Husbandry by Laura Zigman.
Excess Baggage (1997) (not currently available)


When Alicia Silverstone was on top of the world career wise she had her own company, First Kiss Productions. This was the big film that she decided to put out under it. Unfortunately this film and the, at first look, similar A Life Less Ordinary were both released around the same time and both were panned by critics. It's a shame because I enjoyed both films. Silverstone plays a pampered rich girl who, just wanting her dad's attention, tries to arrange a fake kidnapping of herself but then is accidently actually kidnapped by a, really hot at the time, Benicio Del Toro. The film costars Christopher Walken and Harry Connick Jr.
Fools Rush In (1997) (not currently available)


Growing up my sister and I were both a big fan of this Matthew Perry vehicle. He is a hapless architect who meets the hot Salma Hayek waiting outside of a bathroom in a Mexican restaurant and, of course, has sex with her that night. Later when she shows up pregnant they decide that instead of just paying her alimony, like in real life, they are going to get married and raise this kid together. So they adorably try to mesh their culture and long distance lives. His love of Gray's Papaya actually caused my sister and I to look all over for one once while were were visiting NYC but we gave up when we could only find Papaya King.
In & Out (1997) (not currently available)


http://www.youtube.com/watch?v=Si3WXZtJ5GY
A drama teacher questions his sexuality during his engagement to a woman when a former student outwittingly outs him. In & Out has always gotten a bad rap because it came out in the late '90s so people have always said that it was ridiculous that the lead character (played by the always amazing Kevin Kline) is only now, realizing that he is gay even though he is older. This is because people wrongly assume that everywhere is like NYC and LA but it's not. Gay people in my small town freaking hide most of the time. That being said there is definitely some silly, ridiculous stuff in this but it's a '90s comedy, what do you expect? The film costars Tom Selleck, Joan Cusack, Matt Dillon, Debbie Reynolds and Lauren Ambrose.
Sprung (1996) (not currently available)


I haven't watched this movie in a long time but I remember thinking that it is odd, cute and funny. It's about dating and the differences between men and women. The film stars Tisha Campbell-Martin.
One Fine Day (1996) (not currently available)


Ah, the '90s when George Clooney was trying to get into our panties with his smile, instead of trying to bore us to tears by teaching us things we don't care about. It's a movie about two single, professional parents who meet through their children. The film also stars Michelle Pfeiffer.
I.Q. (1994) (not currently available)


I've always been fond of I.Q. despite it's PGness and it having to do with Einstein (as played by Walter Matthau). Meg Ryan plays the niece of Einstein and Tim Robbins is the dim cutie that Einstein tries to get her together with.
I Love You To Death (1990) (not currently available)


I Love You To Death works because of the huge ensemble cast, Kevin Kline, Tracey Ullman, River Phoenix, William Hurt, Keanu Reeves, Victoria Jackson and Heather Graham. Kevin Kline character is a cheating jerk who runs a pizza parlor. His wife is sick of his cheating and wants him dead. Luckily she doesn't have to try to do this all on her own since River Phoenix's character is head over heels about her.
Loverboy (1989) (not currently available)


It's great that they have this streaming because Loverboy is my favorite young Patrick Dempsey movie. If you only have time to watch one film about a young, gigolo pizza boy this is your movie. The film costars Kate Jackson, Dylan Walsh, Kirsite Alley and Carrie Fisher.
When Harry Met Sally (1989) (not currently available)


"How long do you like to be held after sex? All night, right? See, that's your problem. Somewhere between 30 seconds and all night is your problem.
"I don't have a problem."
"Yes, you do."
This is a true classic and I'm still a little surprised that you can actually find it via Netflix Streaming. Meg Ryan and Billy Crystal star in Rob Reiner and Nora Ephron's flick about a couple of people who seemingly by kismet meet repeatedly until they give in and become friends. Then they debate whether or not men and women can even be friends without sex but they think that they won't have to worry about that with each other. As a cynic I've always identified with Crystal's character over Ryan's. I usually watch this movie at least once a year. I honestly think this would be a perfect movie if none of the real life couple interviews were interjected every once in a while. They are too cheesy and ruin the flow of the film. Carrie Fisher costars.
Something Wild (1986) (not currently available)


Something Wild is totally quirky. Melanie Griffith is this great 'I don't give a fuck' type of character who gets Jeff Daniels to go with her back to her hometown for a reunion. Both of them are liars but really likable. Ray Liotta costars as her asshole ex whose character is even named Ray.
The Pick-up Artist (1987) (not currently available)


Robert Downey Jr's career has undergone many transformations. This was back in his 'I'm a suave leading man' phase. He is a a real horn dogging guy who decides to change when he meets the complicated, interesting Randy (played by Molly Ringwald). When the actual plot of trying to get needed money for something kicks in I lost some of my enthusiasm but you do get a cute, young Downey Jr. The film costars Dennis Hopper, Danny Aiello, Harvey Keitel and Victoria Jackson.
The Prince and the Showgirl (1957) (not currently available)


This is one of my favorite Marilyn Monroe films. The movie is about exactly what the title says. Monroe is a showgirl that a prince (as played by Laurence Olivier) is pursuing. Olivier was also the director and producer of the film and Monroe drove him nuts.
Feel free to add the titles of your romantic comedies favorites that are on streaming as a comment and check out the current comments for suggestions from other Netflix viewers. As you can see from this post Netflix has lost the rights to many great films so we'd really love your input.
There are a lot of good romance flicks out there that I would recommend buying too.
Last Updated: February 2012